Business Directory
Moutcha Bay Resort, Restaurant & Bar
Accommodations
Fishing & Adventure Guides
Restaurants & Pubs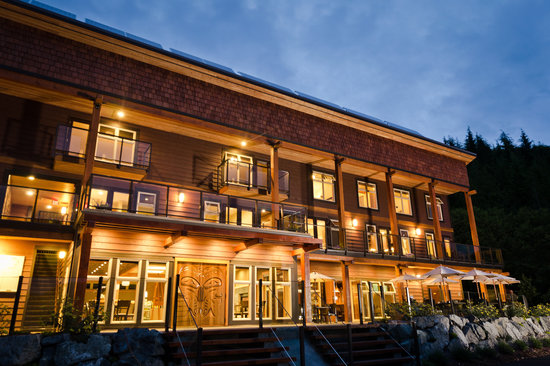 Set on Nootka Island's Moutcha Bay, this secluded upscale waterfront resort lies 16 km from Tahsis Mountain and 26 km from Westview Marina.
The polished suites offer balconies and free Wi-Fi, as well as living and dining areas. Some have full kitchens. Cozy colourful chalets and luxury yurts with knotty-pine panelling are also available.
There's free parking, a sophisticated seafood restaurant and bar, and a business centre. Guided fishing tours and boat rentals are also available, and pets are accepted for a fee.
Back to Business Listings
Featured Provider:
Westview Marina
Located at the head of the Tahsis Inlet on the west coast of Vancouver Island, home to World class fishing for Tyee Chinook (30+ pounds) and Huge Halibut, Westview Marina is the true heart of Esperanza Inlet and Nootka Sound. Full facilities include everything from the Grillhouse Restaurant, Island Attitude Café, full time marine mechanics, laundry, showers, diesel and gas to bait and ice.
Learn More