Business Category:
Transportation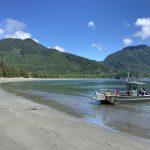 Shorebird Expeditions Water Taxi
Phone:
250-218-1145
Email:
shorebirdexpeditions@gmail.com
We are a Water Taxi service catering to hiking and kayaking in the Nootka Sound area. We specialize in remote beach access and kayak transportation. We also offer eco...
Read More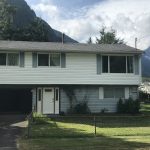 Trail's End Guest House
Phone:
250-218-1145
Email:
Trailsendguesthouse@gmail.com
Welcome to Trail's End Guest House. Our guest house is the perfect home away from home with 3 bedrooms (sleeps 6), full bathroom, full kitchen, deep freezer, and much...
Read More
Featured Provider:
Westview Marina
Located at the head of the Tahsis Inlet on the west coast of Vancouver Island, home to World class fishing for Tyee Chinook (30+ pounds) and Huge Halibut, Westview Marina is the true heart of Esperanza Inlet and Nootka Sound. Full facilities include everything from the Grillhouse Restaurant, Island Attitude Café, full time marine mechanics, laundry, showers, diesel and gas to bait and ice.
Learn More