With vast ecotourism opportunities in the area, why not spend your time fully immersed in raw nature? There are a few recreation campsites and two private campgrounds in the Tahsis region. Recreation sites are first-come first-serve with limited amenities, and private campgrounds can be booked through their websites.
Seaside Rv & campground Park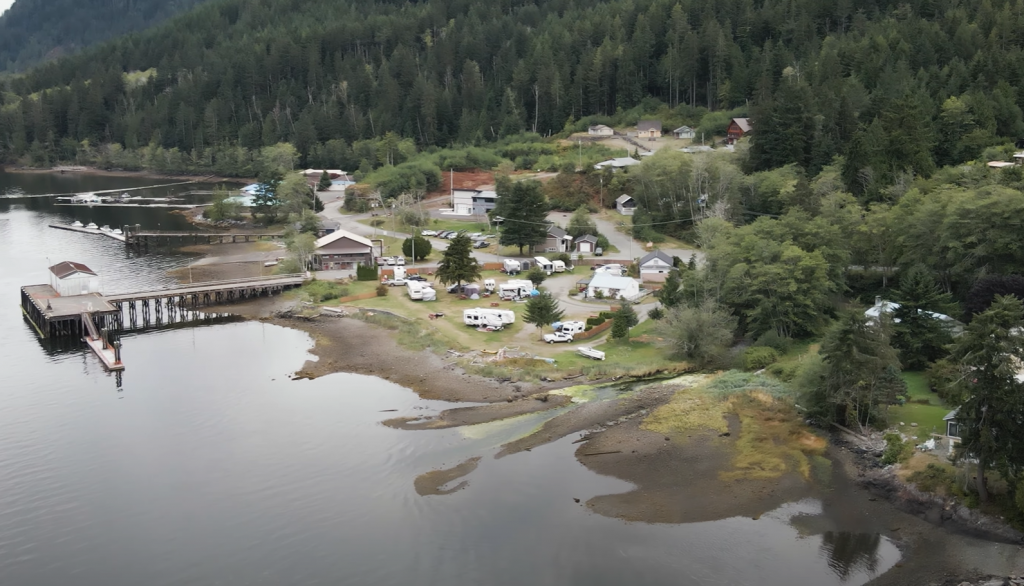 Seaside RV & Campground Park is located on the waterfront within the village of Tahsis, walking distance to the marina, post office, trails, and stores. Oceanside views, full hookups, laundry, showers, fish cleaning station and freezer are all available to registered campers.
Fish cleaning station and freezer space available

Next door to boat launch

Close to Post Office

Communal fire pit

Friendly service, relaxed setting

Great view of Tahsis Inlet from every site

Rates include 2 adults, additional $3.00

Children under 12 free

30 amp service is $32.00 per night and 15 amp is $28.00 per night

Rates: Tent $25; 30-amp $32 15-amp $28
1235 South Maquinna Drive
Tahsis, BC V0P 1X0
Phone: (250) 934-6689
Email: seasiderv@gmail.com
---
Moutcha Bay resort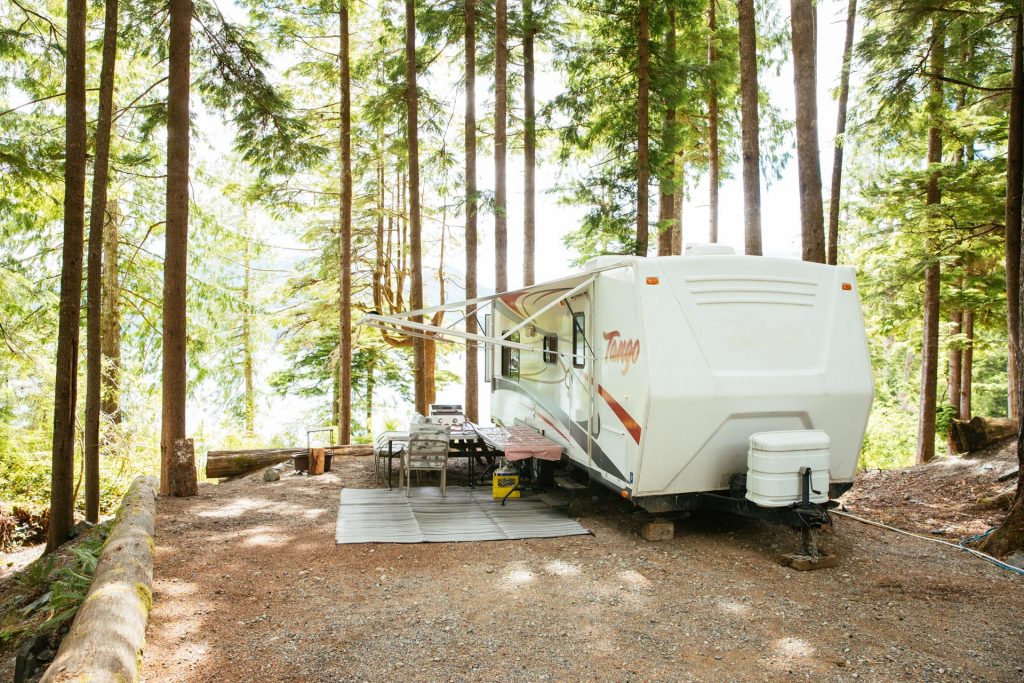 Moutcha Bay Resort is located 24kms before the Village of Tahsis, and offers a range of accommodation options for your friends & family getaway. They offer a wilderness adventure for every type of guest, whether you are looking to experience the west coast from the comfort of a warm tent or luxurious oceanfront yurt.
World-Class Guided Fishing
Great Family Activities
Camping, Chalets, Yurts and Suites
Drive-In Access
Pet-Friendly Options
Full-Service Marina
Licensed Restaurant
Head Bay Rd
Tahsis, BC V0P 1X0
Phone: (877) 337-5464
Email: info@nootkamarineadventures.com
www.nootkamarineadventures.com
---
Recreation campsites
The Leiner River Rec Site is located just outside of the Village of Tahsis, on the Leiner River. With 8 sites, pit toilets, a shelter, and garbage facilities, this is a quiet spot to set up camp. Managed by Rec Sites & Trails BC, this site operates on a first come, first served basis.
The Conuma River Rec Site is located roughly half way between Gold River and Tahsis, close to the Conuma River Hatchery on Head Bay Road. Watch for a sign on the left hand side on your way to Tahsis. This is an un-serviced campground with a few sites on the Conuma River. Please remember the pack in what you pack out.
A popular destination for anglers and those wanting to explore Nootka Sound. Great views looking out over Tlupana Inlet with many campsites.
Camping Fees: $15/party, $10/senior rate – CASH ONLY
Additional Fees:$5.00/boat launch. Reserved Parking $10/night,$40/week. Firewood available for purchase. Reservations not accepted.
camping checklist
The central west coast of Vancouver Island is classified as a temperate rainforest, and has the mildest weather in Canada, with a mean annual temperature range of 9 degrees Celsius. Camping is done year round in the area, and here are some things to bring with you:
Tent and fly, with stakes
Tent footprint (groundsheet)
Tarp and cord
Sleeping pads or air mattresses
Sleeping bags
Pillows
Cooking facilities
Cups, dishes, utensils
Bug & sun deterrent
Camping chairs
Lantern & twinkly lights
Flashlights
Coffee maker
Camp stove and fuel
Matches and fire starters
Axe or hatchet
Towels & swimwear
Summers
Temperate and sunny with the warmest temperatures in August.
Winters
Mild with some snowfall, mostly at higher elevations.


Need More Information?
Check out the Tahsis Village Office for the answers.
977 South Maquinna Dr.
P.O. Box 219
Tahsis, BC V0P 1X0