Business Category:
Artists & Retail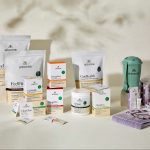 Amanda's Arbonne
Email:
amandaknibbs@hotmail.com
HEALTHY LIVING TO IMPROVE MIND, BODY AND SKIN We believe in a holistic approach to beauty, health and well-being, focusing on the whole person to help them flourish inside...
Read More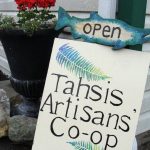 Tahsis Artisans' Co-Op
Phone:
(250) 934-6236
Email:
olson.stephanie2009@gmail.com
We're located in the hall of the Catholic church in Tahsis, on the hill above Westview Marina. We feature the work of talented Tahsis residents. Items for sale...
Read More
Featured Provider:
Westview Marina
Located at the head of the Tahsis Inlet on the west coast of Vancouver Island, home to World class fishing for Tyee Chinook (30+ pounds) and Huge Halibut, Westview Marina is the true heart of Esperanza Inlet and Nootka Sound. Full facilities include everything from the Grillhouse Restaurant, Island Attitude Café, full time marine mechanics, laundry, showers, diesel and gas to bait and ice.
Learn More