Business Category:
Emergency Services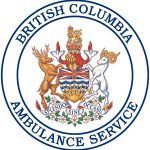 BC Ambulance Service Station #133
Phone:
Emergency: 911 Non-Emergency: (250) 934-6611
The B.C. Ambulance Service Station #133 was created in 1974. All ambulance attendants are volunteers, trained by the B.C. Ambulance Service. The ambulance service has an office and one...
Read More
Tahsis Volunteer Fire Department
Phone:
(250) 934-6666
Email:
firedepartment@villageoftahsis.com
The Tahsis Volunteer Fire Department was established in 1962. The fully equipped fire station has two fire trucks and a full complement of trained volunteer firefighters. The Fire Department...
Read More
Featured Provider:
Westview Marina
Located at the head of the Tahsis Inlet on the west coast of Vancouver Island, home to World class fishing for Tyee Chinook (30+ pounds) and Huge Halibut, Westview Marina is the true heart of Esperanza Inlet and Nootka Sound. Full facilities include everything from the Grillhouse Restaurant, Island Attitude Café, full time marine mechanics, laundry, showers, diesel and gas to bait and ice.
Learn More