Business Category:
Groceries & Fuel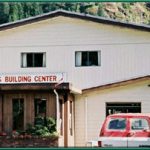 Tahsis Building Supply
Phone:
(250) 934-6522
Email:
tj_ellis@hotmail.com
Full range of home hardware supplies, key cutting, CIL Paint, and much more: Paint & Painting supplies Building Supplies Lumber Key cutting Wood & Wood Pellet Stoves General...
Read More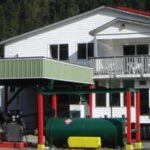 Tahsis Supermarket and Ocean View Cafe & Restaurant
Phone:
(250) 934-6232 Fax: 250-934-6422
Email:
oceanviewrestaurant@hotmail.ca  tahsissupermarket@hotmail.ca
As the only general store in Tahsis, we carry a variety of goods to ensure you are never without the necessities while visiting Tahsis. We supply gasoline and...
Read More
Featured Provider:
Westview Marina
Located at the head of the Tahsis Inlet on the west coast of Vancouver Island, home to World class fishing for Tyee Chinook (30+ pounds) and Huge Halibut, Westview Marina is the true heart of Esperanza Inlet and Nootka Sound. Full facilities include everything from the Grillhouse Restaurant, Island Attitude Café, full time marine mechanics, laundry, showers, diesel and gas to bait and ice.
Learn More