Sport Fishing
Tahsis and Tahsis Inlet lead to the internationally famous fishing grounds of Nootka Sound and Esperanza Inlet. In the summertime, saltwater anglers from across Canada, the US and Europe converge here to pursue all five species of Pacific salmon as well as halibut, lingcod, yellow-eye and rockfish. Albacore tuna is also caught within a few miles offshore. Prawns, crabs, oysters, clams and scallops can also be harvested locally.
Tahsis has a full-service marina, and the public boat launch facilities offer potable water, parking, storage, pay phone, picnic tables, public washrooms, and a sani-dump.
Tahsis is an ideal ecotourism base from which to pursue the saltwater fish of the Pacific. Tahsis is located roughly halfway between two great fishing areas – Nootka Sound and Esperanza Inlet – and only a short hop to Kyuquot Sound. Within an hour, you can fish for salmon in any number of fishing hot spots.
There are important salmon feeding grounds fronting Bajo reef, major salmon-holding areas in Nootka Sound and Tlupana Inlet, and productive salmon areas in outer Esperanza Inlet. At various times of the year, there are Chinook, Coho, Sockeye, Pink, and Chum salmon to catch.
In addition, there are many varieties of tasty bottom fish, such as halibut, ling cod, sole, greenling, sea bass, red snapper, cabezon, and several varieties of rockfish. It's not uncommon to also catch albacore tuna, herring, or shellfish (crabs, prawns, clams, and oysters).
Freshwater FISHING
There are great freshwater fishing opportunities all within an hour's drive of Tahsis. Some of the lakes have stocked rainbow and cutthroat trout, as well as wild fish. Locally, the Tahsis, Perry, and Leiner Rivers have some sea-run cutthroat (November through April), summer-run steelhead, and Chinook, Coho and Chum salmon in the fall months.
Between Gold River and Tahsis, there are excellent angling opportunities for steelhead and trout at Conuma River, Sucwoa River and Canton Creek. Malaspina Lake has rainbow and cutthroat trout up to 2 pounds. It's a steep but short climb down to Ceepeecee Lake (1/4 kilometre from an old logging road a couple miles south of town), but well worth it for cutthroat trout there as well.
The best time for lake fishing is during the spring and fall, as the summer months can be hot, and warm waters drive fish to deeper waters. Fly-in lakes such as Crawfish Lake on Nootka Island and Power Lake northwest of Kyuquot offer excellent cutthroat trout up to 4 pounds year-round.
Fly-fishing is preferred for saltwater fishing for cutthroat in all estuaries, but favoured areas are the head of Espinoza Inlet, the Estuary of Park Creek in Queen Cove, and the mouth of Glory Creek in Mary's Basin, south shore. Park Creek and Park Lake have cutthroat and occasional steelhead.
FISHING REGULATIONS
For sport fishing regulations in and around Tahsis, check the latest regulations for Area 25 (Tahsis Inlet, Nootka Sound, and Esperanza Inlet) and Area 125 (offshore from Nootka Sound and Esperanza Inlet) at the Department of Fisheries and Ocean's website.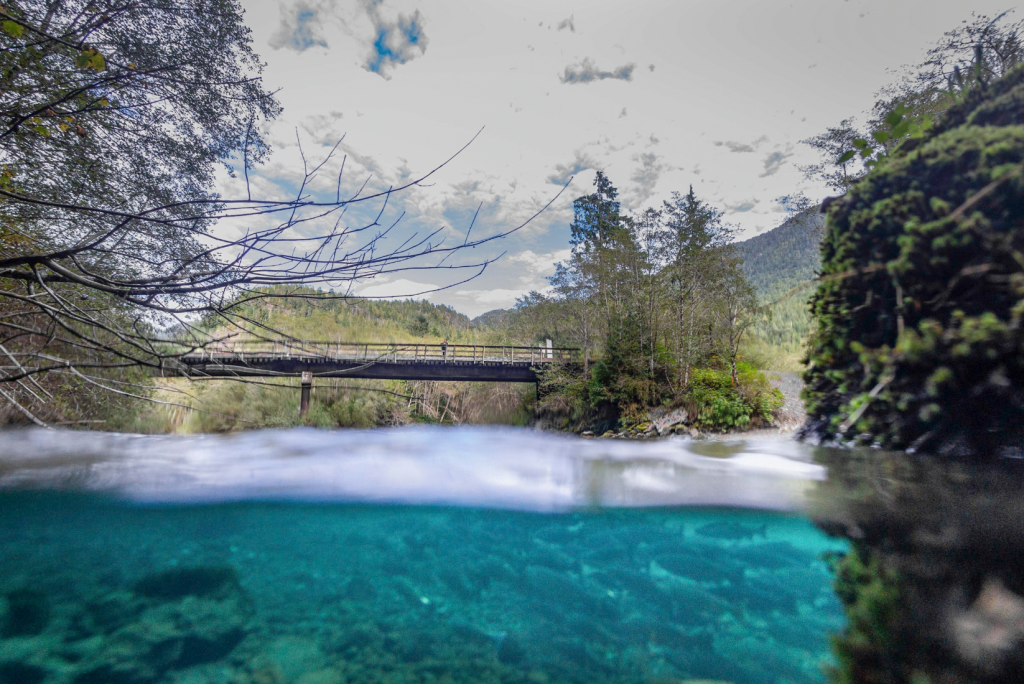 FISHING
Fishing – whether for food or sport – requires a license.
All anglers must carry their licence with them while fishing. Since many fishing locations do not have an Independent Access Provider, it may be wise to acquire your licence online before you head out. To learn more about fishing licensing or to acquire one for yourself, click here.
For additional sport fishing regulations in and around Tahsis, check the latest regulations for Area 125 (Tahsis Inlet, Nootka Sound, and Esperanza Inlet) and Area 25 (offshore from Nootka Sound and Esperanza Inlet) on the Department of Fisheries and Ocean's website.
To learn more about saltwater and fresh water fishing licences or to acquire one, click here.

Boat Licenses
A Pleasure Craft Operator Card is required to operate power-driven boats and watercraft in Canada – It's The Law.
Every person who operates a motorized boat in Canada must obtain proof of competency. You can obtain a Pleasure Craft Operator Card by passing a Transport Canada Accredited boating safety test. Getting your Operator Card proves that you are a competent boater and ensures that you understand Canada's navigation rules and how to boat safely.
Boaters can obtain their official Pleasure Craft Operator Card, commonly known as a boat license or boat card, by successfully passing the BOATsmart! exam.


Need More Information?
Check out the Tahsis Village Office for the answers.
977 South Maquinna Dr.
P.O. Box 219
Tahsis, BC V0P 1X0