Guides & Info
Your Adventure Awaits!
Tahsis is located on the west coast of Vancouver Island, a rugged landscape of lush rainforest and steep, fjord-like mountains. This pristine coastal geography is the setting for some of the best ecotourism in British Columbia.
Surfers are attracted by the wild Pacific waves off Nootka Island and Brooks Peninsula, a climatic pocket that produces waters of the same temperature as Northern California. Strong inflow and outflow winds also create great conditions for windsurfers and kiteboarders in the Tahsis Inlet. Tahsis Inlet, Nootka Sound, and Esperanza Inlet offer areas of strong tidal activity and diverse marine life, creating world-class scuba diving sites. Kayakers can enjoy the sheltered inlet waters, the rugged coastal scenery, and abundant ocean wildlife.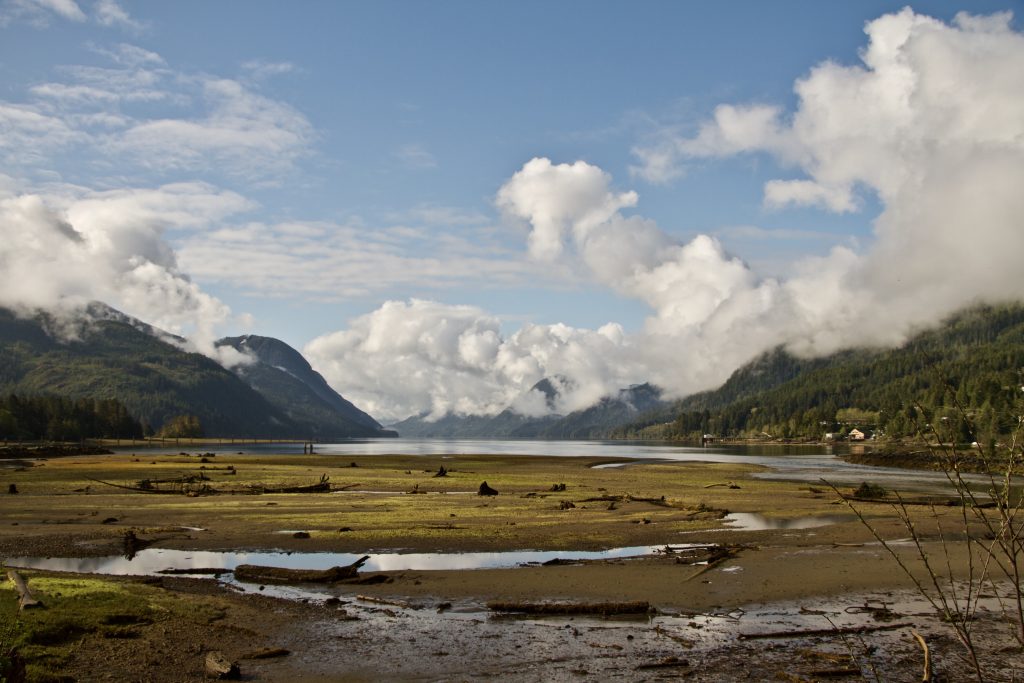 Hikers will discover quiet trails and dramatic vistas, including along the internationally famous Nootka Trail. Climbers and cavers find the local areas of karst landscape and exposed rock offer some of Vancouver Island's best caving, climbing, and bouldering, especially Weymer Provincial Park near Tahsis.
Those seeking more contemplative ecotourism can explore historic Tahsis along the local trails and beaches, or take a walk through our village. Wildlife and fishing enthusiasts will find plenty to see and catch as well. Tahsis will provide you with the guidance and equipment to make any vacation an outstanding B.C. ecotourism adventure, big or small!
Tahsis Climate
The central west coast of Vancouver Island is classified as a temperate rainforest, and has the mildest weather in Canada, with a mean annual temperature range of 9 degrees Celsius.
Summers are temperate and sunny, with the peak temperature occurring in August. Winters are mild, with some snowfall during the winter months, mostly at higher elevations.
Ecotourism Guides


Need More Information?
Check out the Tahsis Village Office for the answers.
977 South Maquinna Dr.
P.O. Box 219
Tahsis, BC V0P 1X0