Business Directory
Village of Tahsis
Municipal Services & Associations

Located on the west coast of Vancouver Island, the Village of Tahsis is a premier ecotourism destination with unparalleled outdoor recreation, stunning coastal scenery and an historic town site with heritage houses and unique stonework. Tahsis offers an abundance of nature activities for tourists and residents alike such as fishing, hiking, caving, wildlife viewing, diving and all manner of water sports. New trails are being opened from town and offer magnificent vistas with every turn. Whether you like oceans, alpine, old growth forests or the underground, we have it all. We invite you to come and visit our beautiful seaside location, nestled in the heart of Nootka Sound!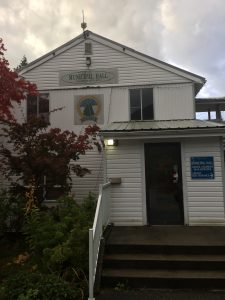 Back to Business Listings
Featured Provider:
Westview Marina
Located at the head of the Tahsis Inlet on the west coast of Vancouver Island, home to World class fishing for Tyee Chinook (30+ pounds) and Huge Halibut, Westview Marina is the true heart of Esperanza Inlet and Nootka Sound. Full facilities include everything from the Grillhouse Restaurant, Island Attitude Café, full time marine mechanics, laundry, showers, diesel and gas to bait and ice.
Learn More