Business Directory
St. Joseph's Roman Catholic Church
Municipal Services & Associations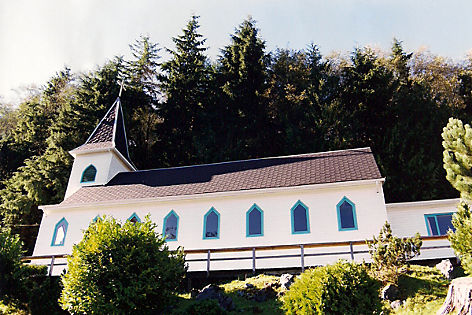 Tahsis's Roman Catholic Church is a Heritage building built in 1948 with a breathtaking view of the Inlet. The residence was added in 1954. Initially, St. Joseph's had a full-time Priest and Sister, but in more recent years the church has a visiting priest once a month with a full mass, and a Social following. Lay members of the congregation conduct a communion service the rest of the month. Everyone is welcome, visitor or local, to attend the services on Sunday at 11:00 a.m., and to attend the Socials following when the Priest has given the Mass. Special services are held during Christmas and Easter weeks.
Back to Business Listings
Featured Provider:
Westview Marina
Located at the head of the Tahsis Inlet on the west coast of Vancouver Island, home to World class fishing for Tyee Chinook (30+ pounds) and Huge Halibut, Westview Marina is the true heart of Esperanza Inlet and Nootka Sound. Full facilities include everything from the Grillhouse Restaurant, Island Attitude Café, full time marine mechanics, laundry, showers, diesel and gas to bait and ice.
Learn More